Work goes on
Our Spring News 2020 spoke of the lockdown just starting. We entered the new concept of living with some apprehension. As it turned out, it has been an incredibly busy period. Although only some work happens from our Mews as we all work remotely, we find we work efficiently and enjoy the flexibility. That said, we are looking forward to the first get-together of 2021 soon.
This time last year, our brick-inspired carbon-neutral, fossil-fuel free redevelopment of a 1950s plot in NW3 had just started on site. It completed in Autumn and its new residents have been enjoying all the bright new spaces coupled with the tiny energy bills.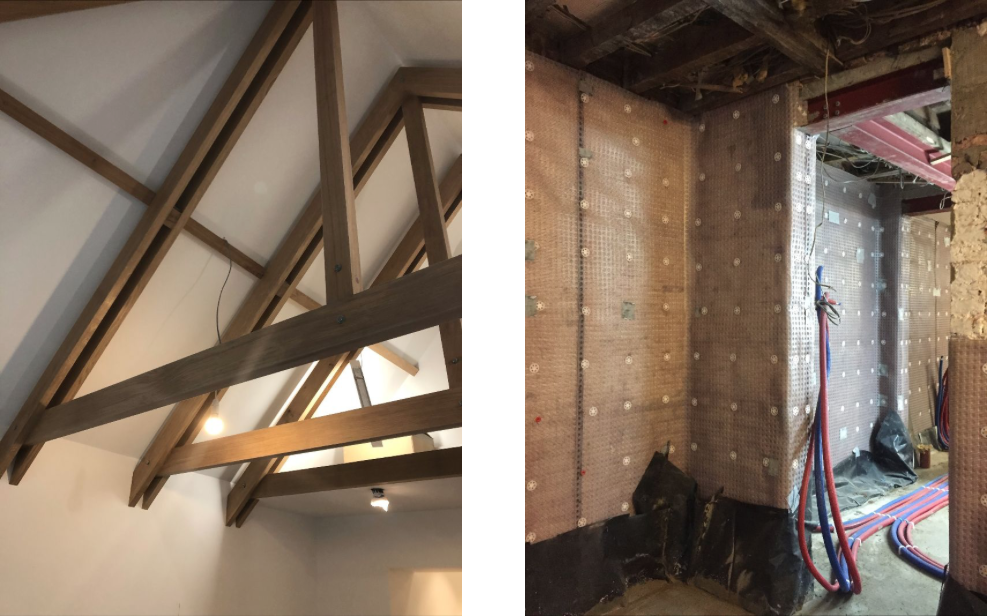 New coming
In Summer we won two Planning Permissions for new projects involving comprehensive remodelling and energy-conscious fabric-retrofitting. Both are now on site while the third is about to complete.
On the drawing boards, we are re-designing two different mews houses and have just been appointed to carry out a low-carbon redevelopment of a Listed Estate in South Yorkshire. As the current lockdown seems about to be lifted, it looks like 2021 will be busy again. Keep checking our instagram, twitter and blog for more recent news.