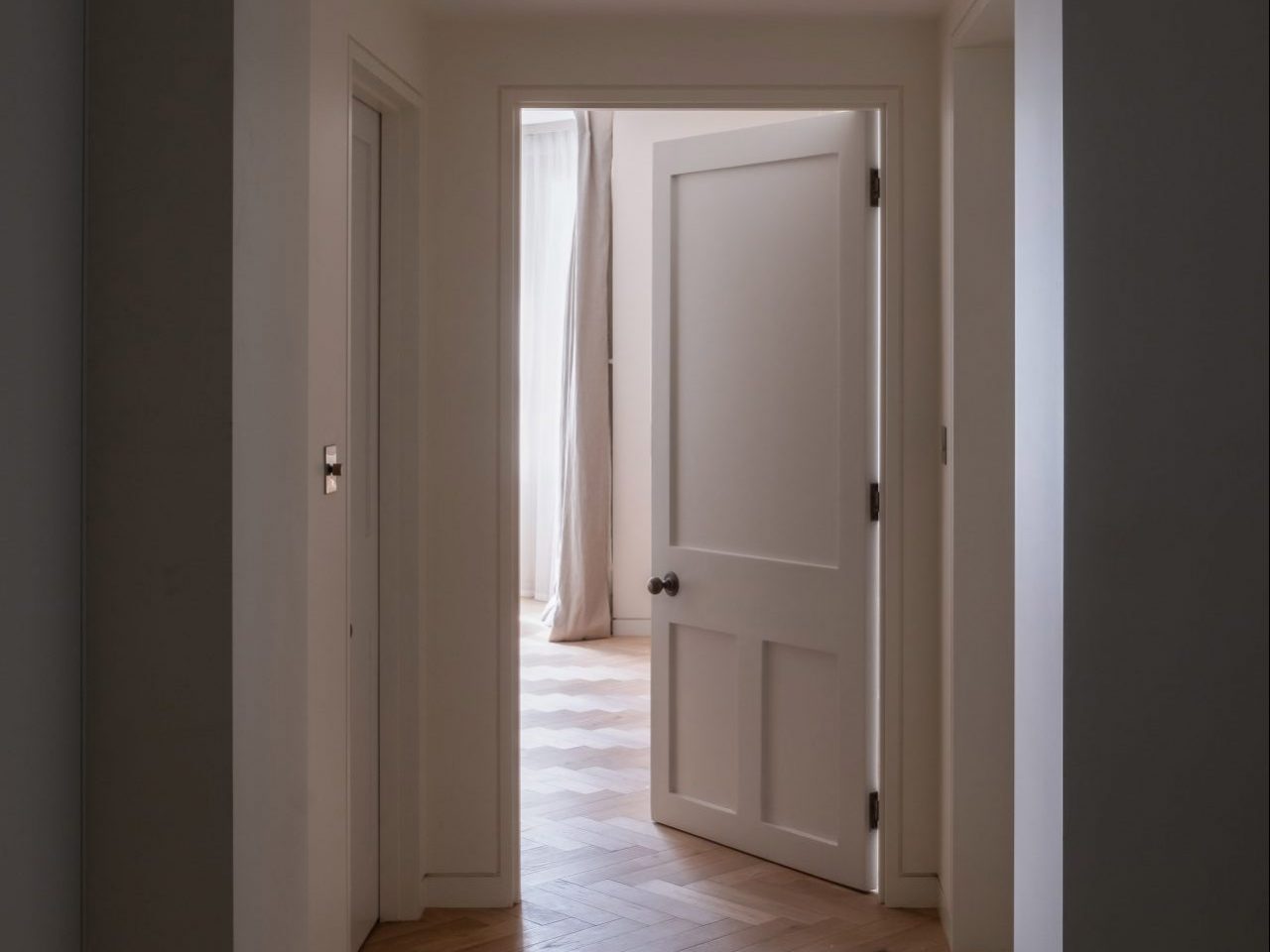 A Blank Canvas in a 19th Century Italianate Villa
Client: Private
Photographer: David Valinksy
Engineer: Ling Engineering
Contractor: AmirIlan
QS: AJ Oaks & Partners
M&E Consultants: Enhabit
A young couple with a new baby purchased a garden flat to make their long-term home. Its original rambling layout with damp and the cracking walls did not deter them.  They wanted to increase the number of bedrooms and bathrooms, create a spacious entrance space and a large, semi open plan daytime space without increasing the footprint.
Alongside this transformation, the entire old fabric was upgraded to excellent energy standards and airtightness.  A whole house mechanical ventilation and heat recovery system was installed in order to manage fresh air supplies to the apartment whist reclaiming any heat.
Following careful repositioning of the windows and opening up of the floor plan, light now streams into the apartment and spaces flow effortlessly.  The kitchen and living room can be open or closed off with two doors: one hidden and white the other expressive in strips of walnut to give a sense of motion. Their clean, crisp lines offset the telltale reminders of the Victorian heritage from the reclaimed and refurbished doors and sash windows saved from landfill.
Only a year passed between our appointment in the midst of the first Covid lockdown and the clients' moving in. This period included our obtaining a full Planning Permission, a Freeholders' Permission to Alter and a competitive Tender – a streamlined a thoroughly enjoyable endeavour for all involved.