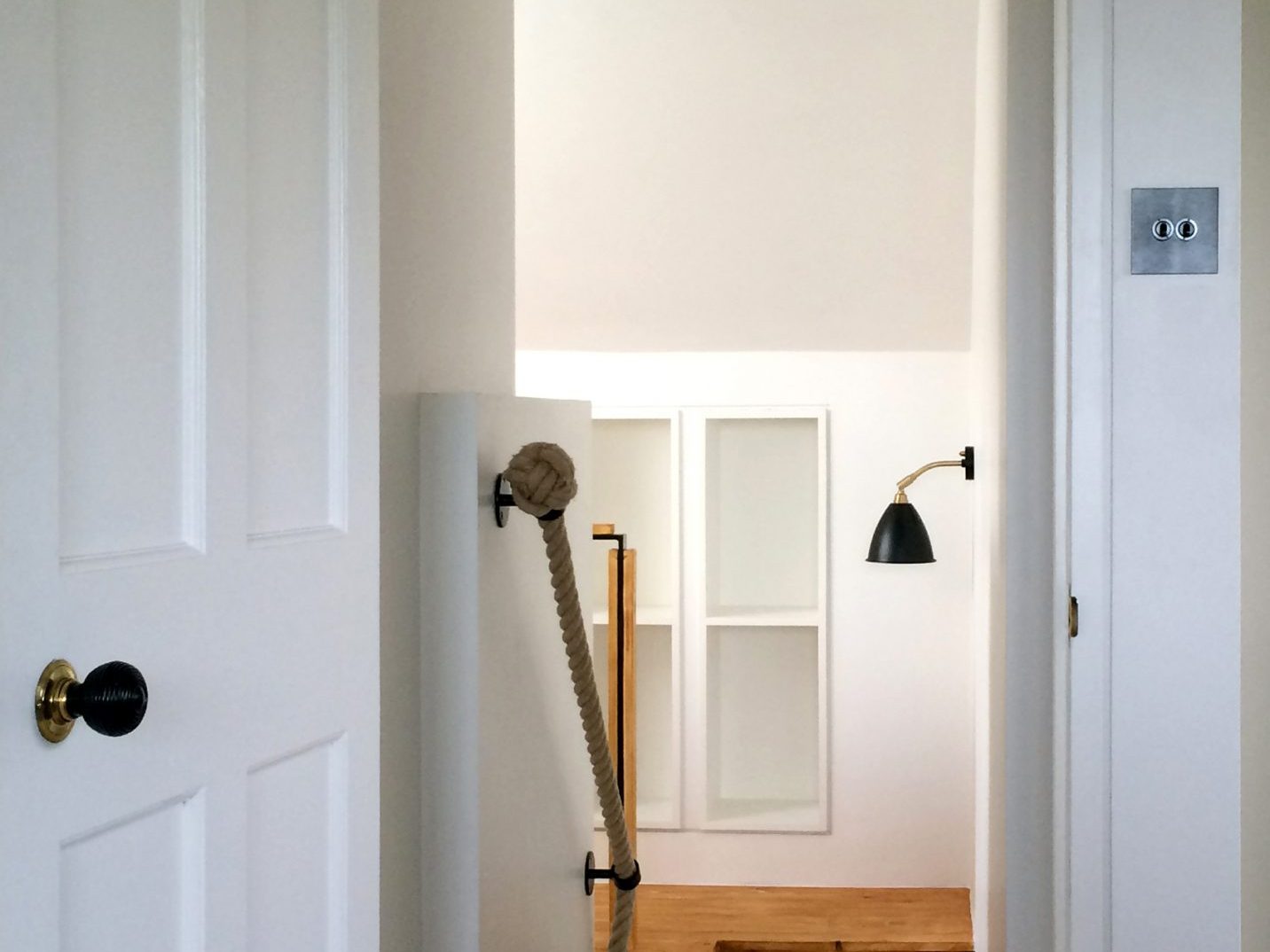 Arts & Crafts Living, Sibhaven, Highgate, London NW6
Client: Family of Five
Photographer: Andy Stagg and SPA
Engineer: Michael Chester & Partners
Interior Design: Studio bonbon
Sibhaven, a Grade ll listed home designed by Michael Bunny in 1899 had survived largely untouched until 21st Century. Built during the Garden City movement, a house of Sibhaven's size and status was intended to accommodate both its owners and their live-in servants. Its clever and compact layout clearly delineates the owners from the servants and service area. There are secondary slip-corridor versus the big central hall and landing as well as a generous main staircase versus tight and half-hidden loft stair. After the thorough redevelopment these listed design features are still clearly evident in the building.  In 2011 when the clients bought the house, it was fairly dilapidated and even briefly occupied by the squatters.
The retrofit and remodelling was staged in three phases and took five years and as many planning and listed building permissions.  The first stage made the building weathertight and safe, including stabilising the rear timber and glass loggia. The second phase focused on gently reworking the plan and making the house liveable by refurbishing about two thirds of it. This included renewing all its infrastructure for new services, overhauling and fitting extra thin double glazing in the repaired sashes, and upgrading some external walls with thermal insulation.
The third, final stage of the redevelopment converted the original 'service areas' – the scullery, the pantry and the loft – into new bedrooms, bathrooms and a study (with the new subterranean cellar by Spiral Cellars). The process involved careful re-use, re-shape and re-location of the original doors, stairs and roof structure.  Juxtaposing these old elements with the new, dual purpose book shelf and storage, the new spaces have opened up and daylight brought in into originally dark and unused areas of the building. In order to further future-proof the house, solar-thermal panels were installed, generating much of the hot water and so reducing the reliance on the fossil fuel.