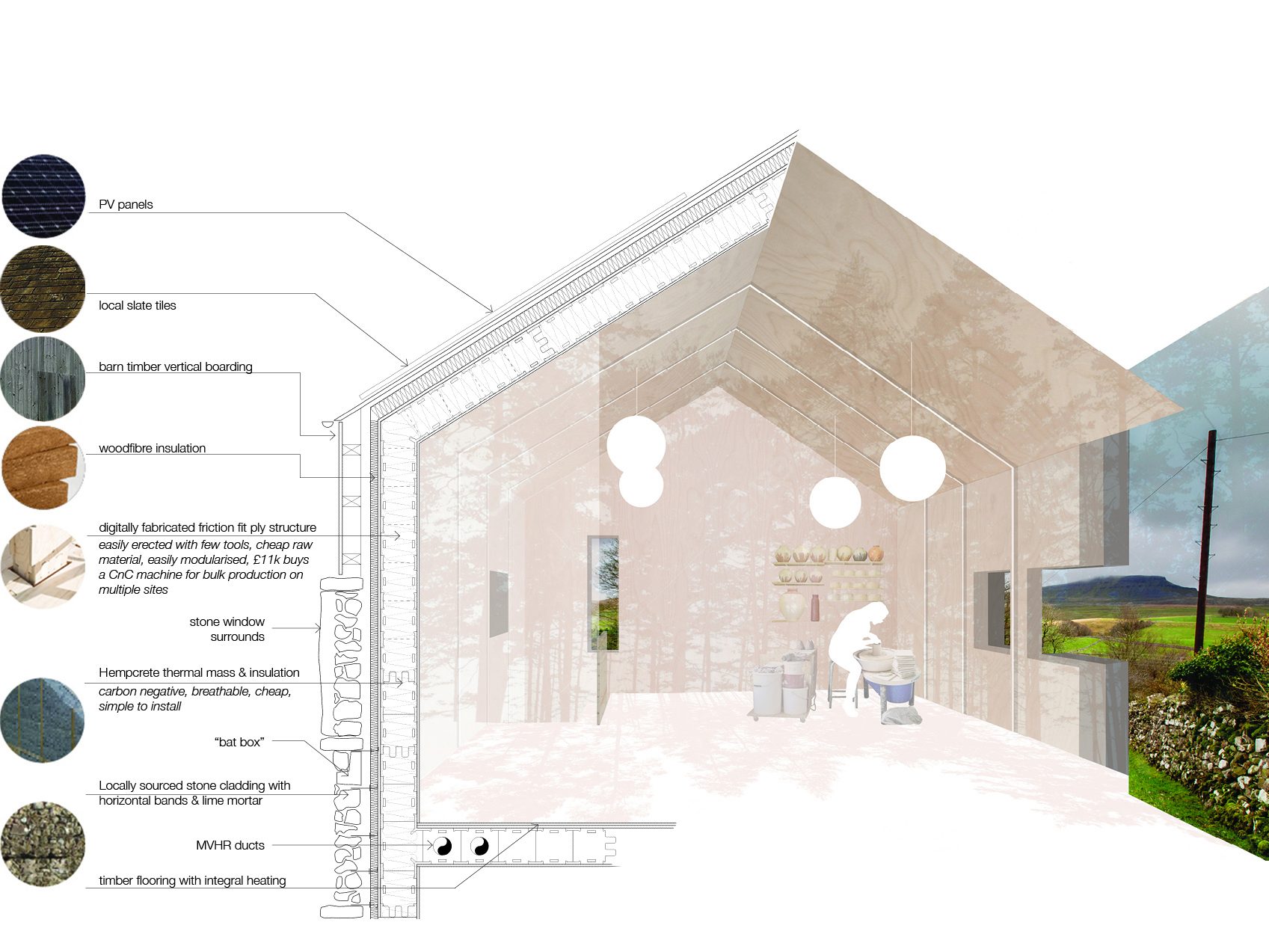 Carbon Zero Housing Development
Engineer: Engineers HRW
Quantity Surveyor: AJ Oaks & Partners
Specialist Material Suppliers: Hempcrete UK; HG Matthews
Sustainability Consultant: Green Consult
SPA were asked to explore a new kind of sustainable living in Yorkshire Dales National Park, to push the envelope for affordable ecological construction within a rural community revived with younger inhabitants.
The building form and the external materials are taken from the local context: stone, local slate, timber and corrugated metal sheeting. They wrap around the cost effective C'n'C friction-fit structural ply framing system. All core-building materials are low-tech, with low embodied carbon and predominantly locally sourced. Strocks, the clay blocks made on site from excavated earth, are lime-plastered internally. Hempcrete, the carbon negative insulation in-fills the framing, leaving ply as a warm, contemporary, yet robust internal finish.
The plan of the house has been turned 'upside down' and nestles into the undulating landscape to reduce its energy usage and create a generous volume in the living area. The houses are gathered around a shared yard that doubles as a rainwater store. PV panels (4kW) power two ground source heat pumps tripling the effective output of the PV and wiping out energy bills.