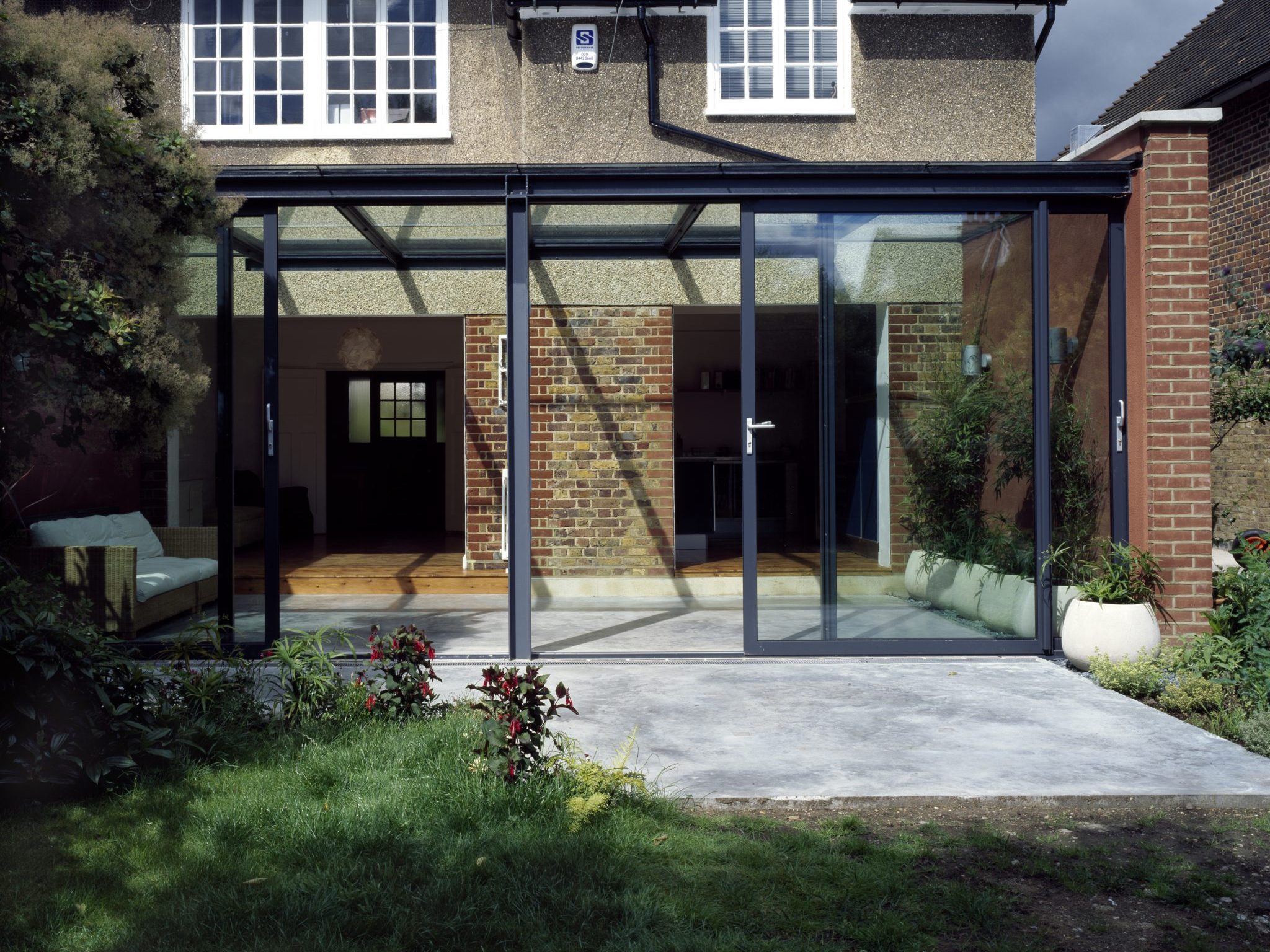 Edwardian Semi: Outwards & Upwards, Haringey, London N2
Client: Private – family of four
Engineer: 
Techniker
Photographer: 
Ioana Marinescu
Published: Architecture Today, Apr 2009
This modern redevelopment of a 1930's Edwardian semi consists of a 'rough and ready' loft conversion in birch ply and a serene Cartesian rear garden room of glass, steel, & concrete.
A ply staircase leads to a sunlit loft conversion of a bedroom & en suite. With new dormers not permitted, the stair is carefully shaped into the existing roof's apex, resulting in a quirky, upward folding object. Birch ply provides a calm, warm space, and serves the structural requirements for new 'deep beams' & floor strengthening.
The 'Cartesian' garden room extension juxtaposes heavy mass elements – concrete, masonry & self-coloured render – against the more visually lightweight materials of glass & steel. The indoor room reaches out through a polished concrete floor that doubles as an outdoor terrace; indoor planting brings the garden inside.