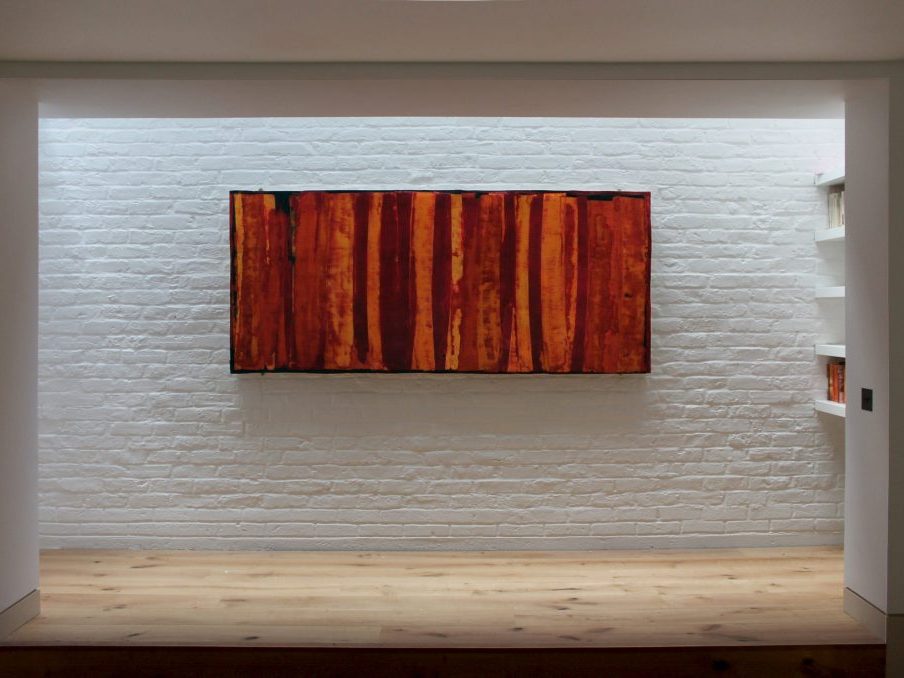 Elizabeth Mews, London NW3
Client: Private
Engineer: 
Price & Myers
Award: Camden Business Awards/Camden Design Award, highly commended
This project is a reinvention of an unusual mews house located in North London. A land-locked amalgamation of three different two-storey, 19th century buildings, with no less than 7 challenging neighbours (including a Tesco store!), this end-of-mews house has been reworked into a light-filled and open family home for five.
The Local Council refused to grant permission to extend to the previous architect, yet the client was desperate for new space. This meant we had to find and 'eek out' any possible space from within and effect only minimal changes to the exterior elevations. The Council approved these easily.
Firstly, the stairs were relocated from the edge of the plan to its centre, whereby halving the amount of previously un-used circulation space. This space at first floor now works as a 'Bridge' between the two side wings and accommodates the family's extensive library and a pleasant get-together space. On the ground floor, it provides a spacious entrance hall, connecting two large, open-plan spaces – the Living Room and the Kitchen/Dining – previously shared by a number of small, window-less spaces.
By opening up the originally unused loft spaces, not only was extra volume gained but also three mezzanines for three individual children's bedrooms. Claiming the forgotten passage at the rear of the property, glazing it over and incorporating into the Living Room, extended the room and brought in the soft, gallery-like daylight within.