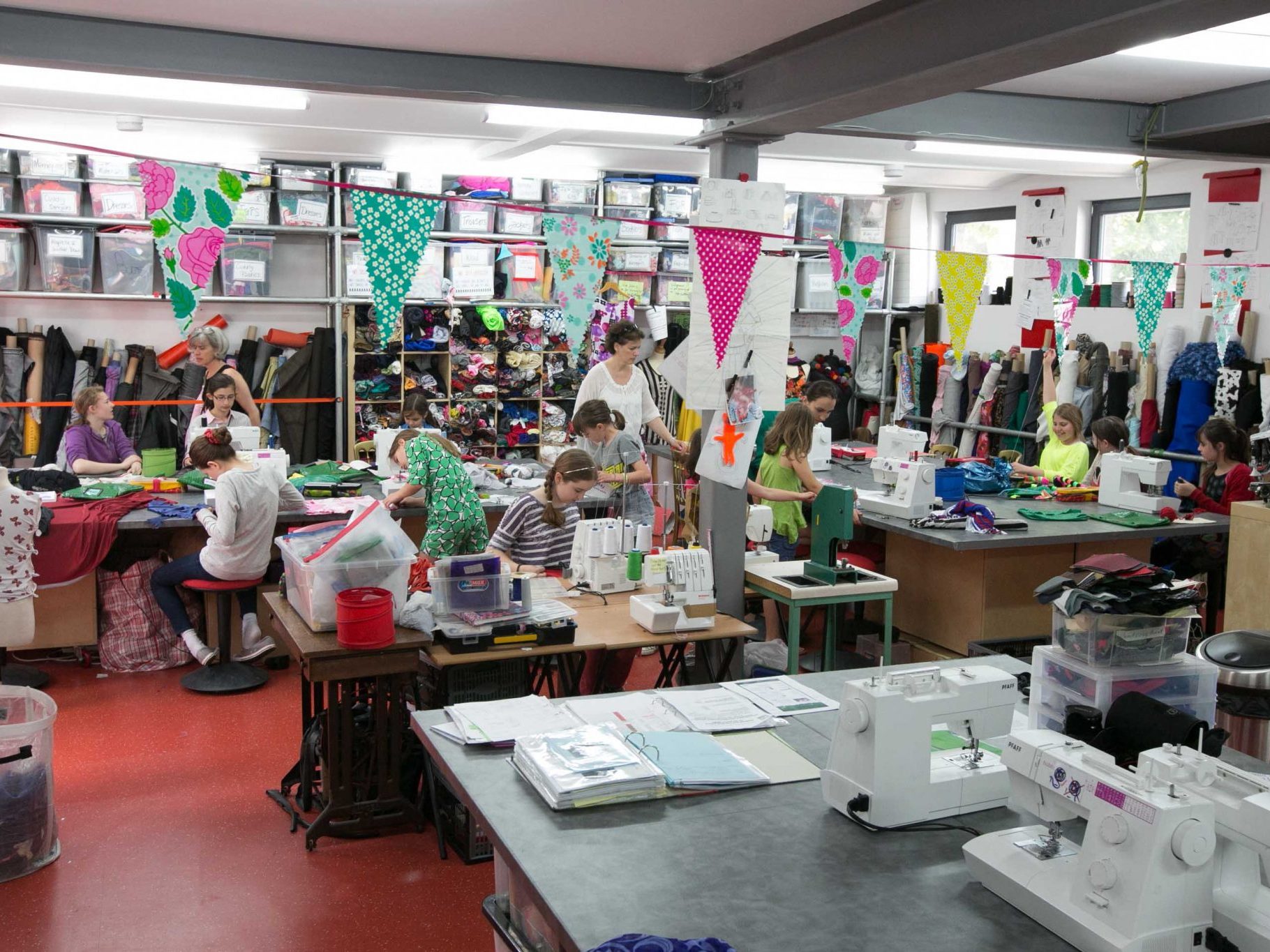 Little Hands Design, London NW3
Client: Little Hands Design CIC
67 Belsize Lane is 2-storey, mixed-use property, home to Little Hands Design CIC and a self-contained 3-bedroom apartment with a generous roof terrace.
The ground floor is an open plan teaching space with a separate office. Direct access from the street enables daily sewing and fashion design workshops to carry on without intruding on the independent family home on the first floor above.
Before purchasing the property, the client approached SPA for a feasibility study in order to understand if their ambition of running a community interest company with living above, in the midst of a predominantly residential neighbourhood, could become a reality. By comprehensively rearranging the internal layouts, adding a first floor rear extension and a new roof terrace with PV solar panels, the feasibility study convinced the client to purchase the property.
The next challenge was Planning Permission. A 1st floor rear extension and new roof top garden were unprecedented in the conservation area. After working closely with the planners, however, Full Planning Permission was granted.
The final result is a building that hosts a buzzing hands-on fashion design school that runs daily classes of up to 30 students (with no less 21 sewing machines!). Meanwhile, a family of four resides independently upstairs with their own private outdoor green space; and they live self-sufficiently with all of their electricity generated on-site via photovoltaic roof panels.