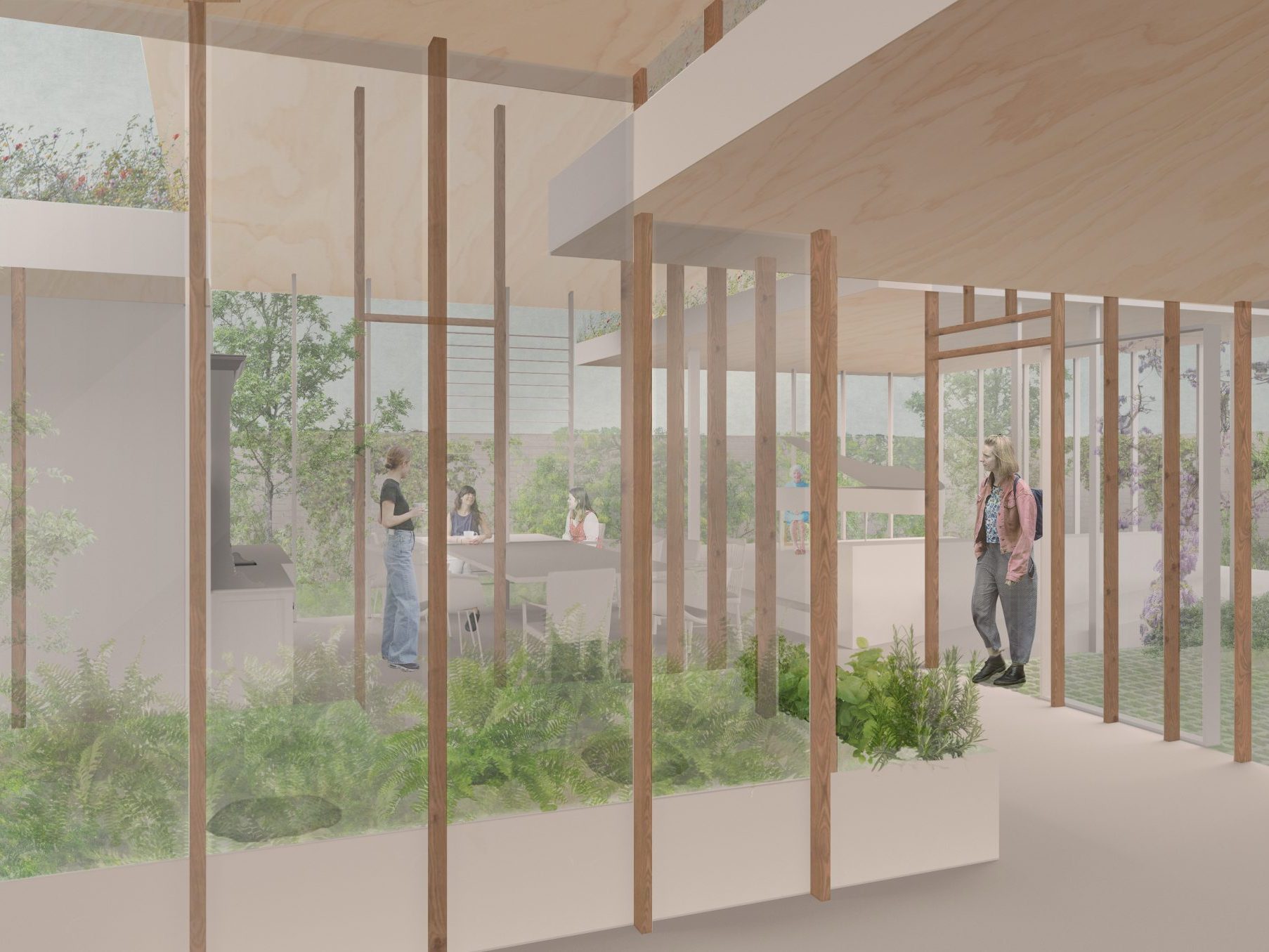 Maggie's Centre
Competition
Award: 
NBS & Maggie's
, highly commended
Maggie's Centre together with NBS organised a competition to design a hypothetical new Maggie's Centre, which provide free, emotional and practical support to cancer patients and their families and friends.
SPA proposal inspired by "The Secret Garden" by Frances Hodgson Burnett assumes erecting a green oasis in the middle of the noisy city.
It is not wild and forgotten, instead it is a cared-for world of calm and otherness. A brick garden wall envelopes an abundance of plant-life amongst which sits a collection of interlocking pavilions. Vines, wisteria, cabbages, espaliered pears and ferns prosper in the open. Mint, rosemary, basil and thyme enter indoor.
Plants grow well indoors where daylight reigns. The timber framed glazed skin which links the pavilions to the garden also separates them from one another at roof level. Deep roof overhangs shape and channel daylight in and views out. Open spaces encourage sharing and the secluded ones reflection.
The project received highly commended recommendations from the judges:
"The plan of this secret garden is almost a treasure map, tempting the reader to explore the hidden corners of a potentially oasis-like design. Charming interior graphics showing wood grains and natural materials in multiple-height spaces indicate an understanding of how light would be controlled, and suggesting a peace that would reduce users' anxiety, among the timber planters packed with herbs, deep overhangs enhancing privacy and framing carefully-orientated views. A few of the submissions were inspired by the healing power of nature, but this is a particularly sensitive, calm response.