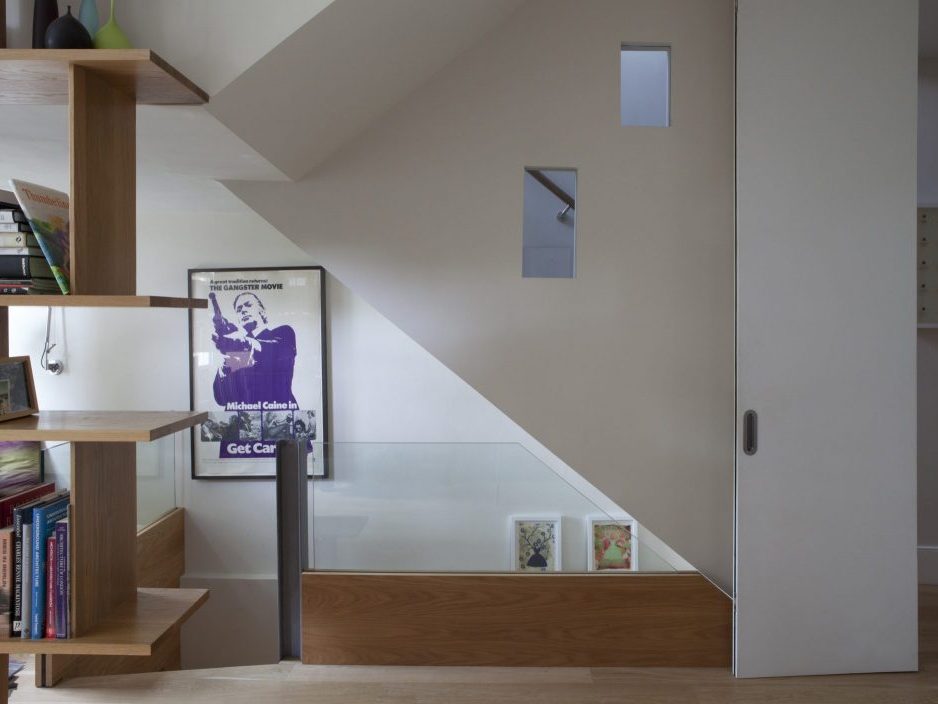 Modernity in Tradition - Hampstead, London NW3
Client: Family of three
Engineer: 
Techniker
Photography: 
Ioana Marinescu
Previously split into two maisonettes, this five-storey Victorian terraced house has been reinstated as a single-family home with a stained glass studio on top.
A new internal structure and a basement stairs were installed, which enable a smooth connection between the newly formed open-plan spaces on the two lower floors. The kitchen-dining area, fitted with angled joinery, spills into the secluded landscaped garden at the rear via a new glazed aperture.
The original Victorian staircase serves the upper three floors to the bedrooms and studio. The stairs are propped by an exposed steel column which also supports the suspended timber shelves in the reception. Bespoke build-in ply joinery equips the studio.
The materials used throughout underline modernity working within the traditional context: the pre-cast concrete slabs pave the lower ground floor and the garden terrace, the engineered oak on the upper ground floor, and the reclaimed pine boards and rubber on the upper floors.
The planning permission for this project was granted from Camden Council with all minor objections successfully resolved in favor of the proposal.