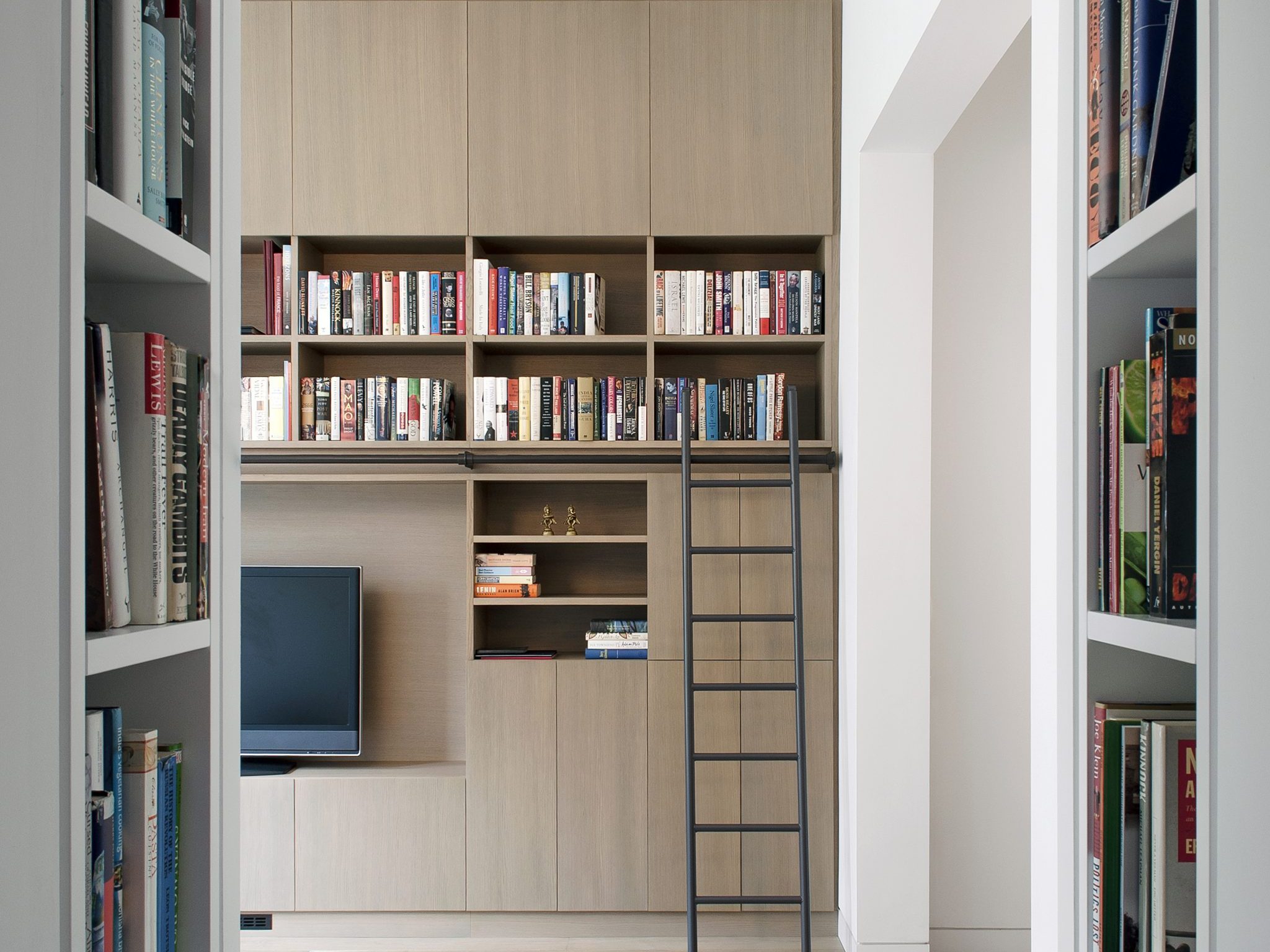 Step Up the Ladder, Finchley Road, London
Client: Private
Photographer: Emanuelis Stasaitis and SPA
Engineer: Michael Chester and Partners
Joinery: Andrew Stanley Woodworking Ltd
SPA was approached to transform a cramped but amazingly tall London apartment into a light, modern home complete with clutter-freeing storage. Gone are the corridors, awkward corners, leaky plastic windows, asbestos and lino. In their place are a convivial oak-lined central living space and a clearly ordered hierarchy of rooms.
All the spaces are carefully framed by tall cabinets taking the place of walls and bringing a crafted, cabin feel. At head height, a horizontal metal rod threads its way throughout the flat marking a datum, supporting a ladder, above which treasured possessions are displayed and seasonal gear is squirrelled away.
The regenerated home has a playful range of levels not normally seen in a single storey flat, cleverly hiding increased provision of bathrooms and guest accommodation. SPA has pushed the edges of the envelope without moving it and created a more generous home in the same space.