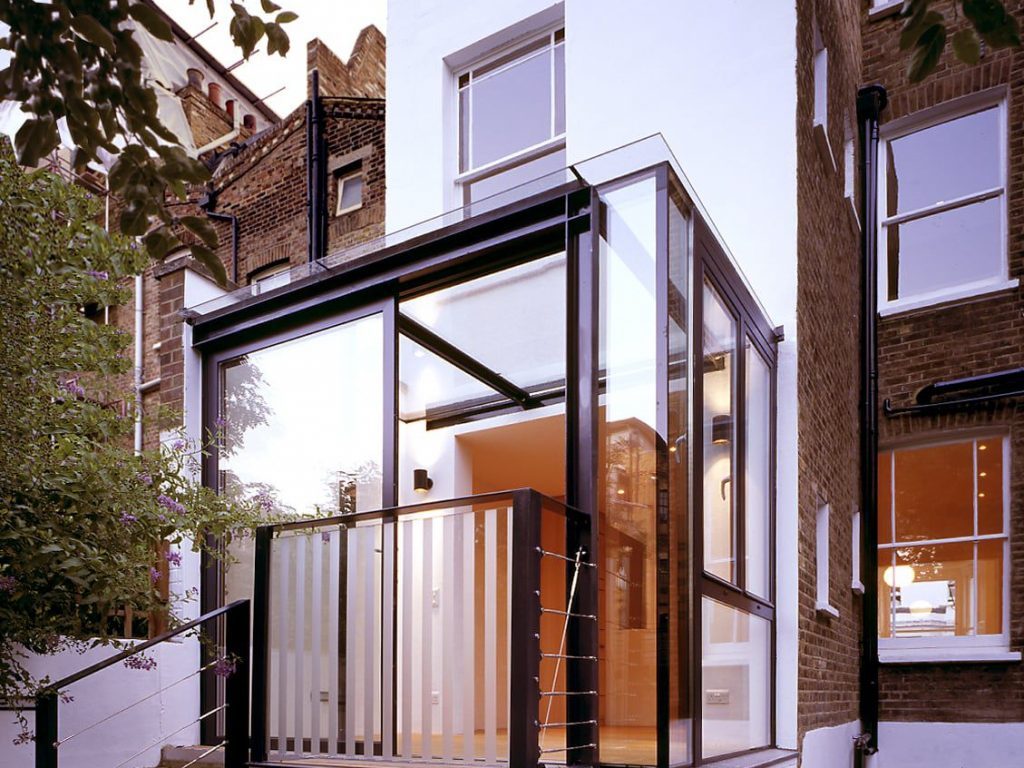 Victorian to Contemporary, Hampstead, NW3
Client: Professional couple
Engineer: 
Techniker
Photographer: 
Paul Smoothy
When remodelling this four-storey Victorian terraced house, the number of bedrooms were increased, living spaces enlarged, rear extension introduced and tiny walled-in garden embraced – all within 4.5 meters between the property's party walls! 
The internal circulation was reorganised by removing the existing staircases, which immediately increased habitable floor area and created direct garden access. A new single, three-storey straight stair was built between one party wall and a three-and-a-half-storey timber stud partition. This stairway has open or glazed 'punctures' that keep an otherwise narrow area awash with light and feeling spacious.
The inclusion of fire rated glazing into selected punctures meant that two floors could act as a single fire compartment. Hence there is unrestricted open plan living on both floors that complies with Building Regulations. For example there is an open plan kitchen-dining-study on lower ground, and interconnected front and rear receptions as well as a garden reading room on upper ground. The fully glazed reading room overlooks the garden, bringing the outdoors in.
The planning permission for this project in Conservation area was granted from Camden Council without any objections.